Kirsi Ranto Books

Kirsi Ranto: Soft As a Flower, Hard As a Diamond /
Pehmeä kuin kukka, kova kuin timantti (Tammi 2015)
This fascinating book continues Kirsi's autobiographical story telling about life, death,
myths of women, sexuality, spirituality and path of love. Kirsi takes the readers to the
journey of facing the shadow sides of life with integrity, consciousness and honesty,
and heart full of hope, joy and light. She travels from Finland to Italy, France, USA
and India and tells about her inner experiences while continuing her uplifting inner
journey with angels and her beloved Amma.
(Available in Finnish only)

Kirsi Ranto: Be The Light You Are /
Ole se valo joka olet (Tammi 2013)
Be The Light You Are is Kirsi Ranto's first book about her journey from successful
singer to burn out and stepping into her path of spiritual growth and love.
Kirsi has been a public person since she won a national tango singing contest in Finland
at the age of 19, and in this book she goes through all the highs and lows about
what happens, when the success comes and then the career of her dreams turns to loosing herself
and inner guidance in all that treadmill. With the extra ordinary help of the angels
she starts to find her way back into her heart and inner truth, and suddenly nothing
seems to be as it was before. In the end she finds her way to Indian hugging saint Amma,
moves back to her home village and starts to write about her inner experiences in her
personal Deepthi Blog. And everything changes… Her career, relationships, beliefs,
every day habits... And so the journey begins.
(Available only in Finnish)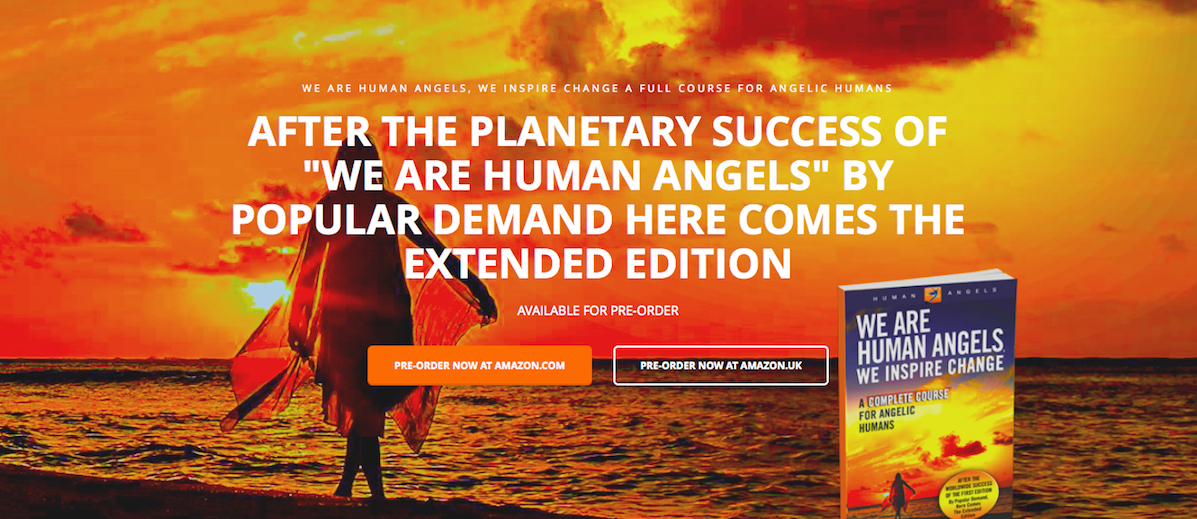 Human Angels: We Are Human Angels
If you, since childhood, have felt to be different from your coetaneous, if you have
always been gifted with an out of the ordinary sensitivity and can't stand injustices,
if you have never been able to relate yourself to other people according to the
painstaking rules of the "society", if you feel you are a Human Angel,
you will recognize yourself in "We are Human Angels" the book. Here you can find
all of the answers to the most profound questions about yourself and the meaning
of your presence here on earth.(Available in 14 languages all over the world.
Finnish translation by Deepthi (Kirsi Ranto).